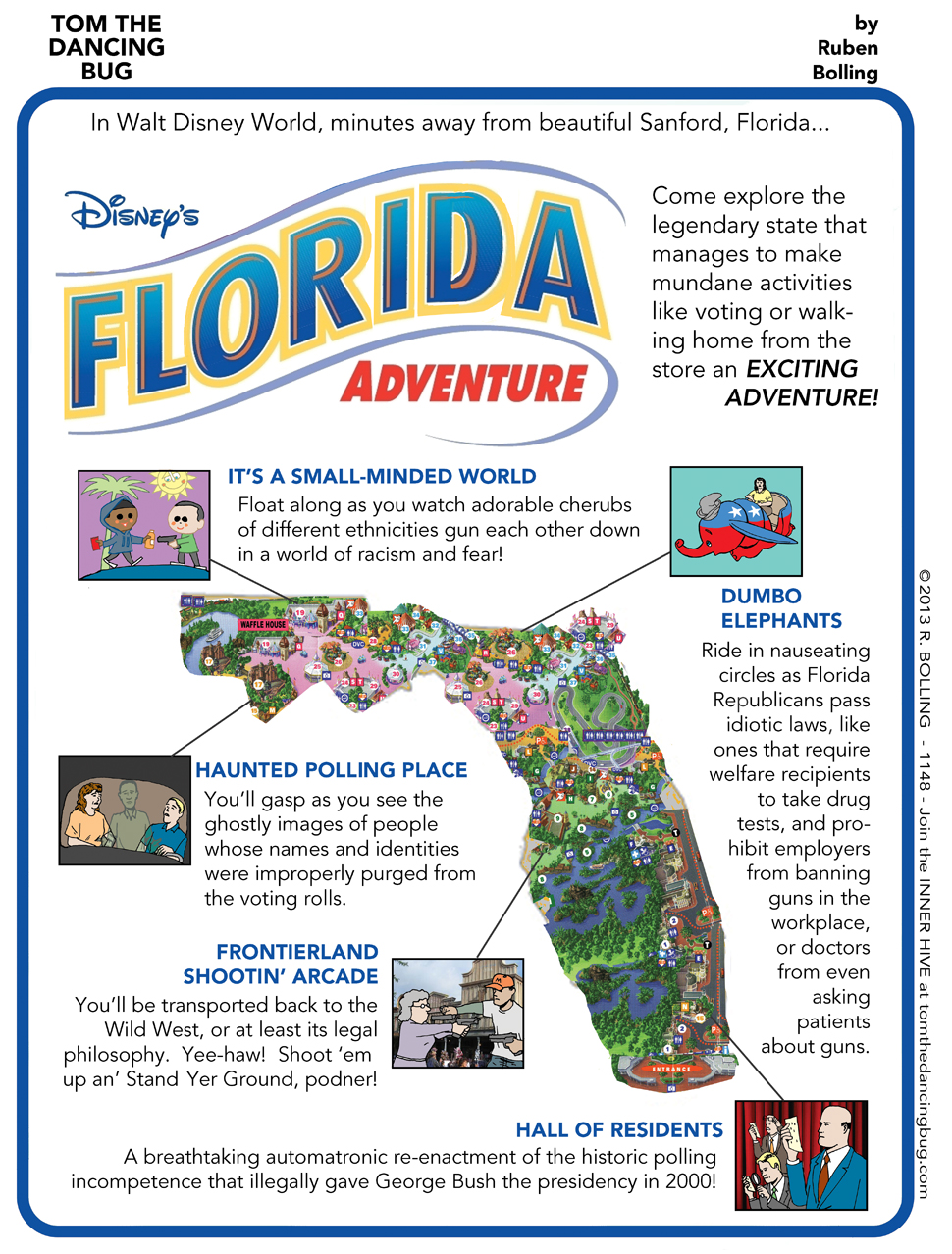 Kindle
HEY, YOU JERK! Join Tom the Dancing Bug's INNER HIVE, and get the comic emailed to you at least a day before publication -- and much MORE!
Click HERE RIGHT NOW.
Tom the Dancing Bug, IN WHICH Disney World's new Florida Adventure is your theme park for thrilling legal dysfunction. "Stand yer ground, podner!"
More at Boing Boing