Kindle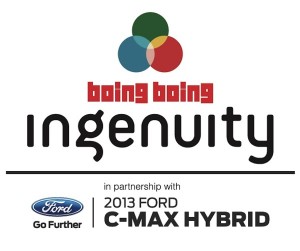 We are honored that epic experimentalists Barn Owl will bring their dark desert rock to our Boing Boing: Ingenuity live event in San Francisco on August 18. The group will just be returning home from a tour of Australia and preparing for shows in Sweden, Denmark, Poland, and Germany. (Tour dates here.) Their latest LP, V, is available from the good people at Thrill Jockey Records. Above, Barn Owl perform "Void Redux" at a Thrill Jockey 20th Anniversary concert this year. Check Boing Boing next week for a fresh opportunity to see Barn Owl live and the rest of our amazing lineup at Boing Boing: Ingenuity!
Boing Boing: Ingenuity in partnership with Ford C-Max.
Read more in Music at Boing Boing
David Pescovitz is Boing Boing's co-editor/managing partner. He's also a research director at Institute for the Future. On Instagram, he's @pesco.