Kindle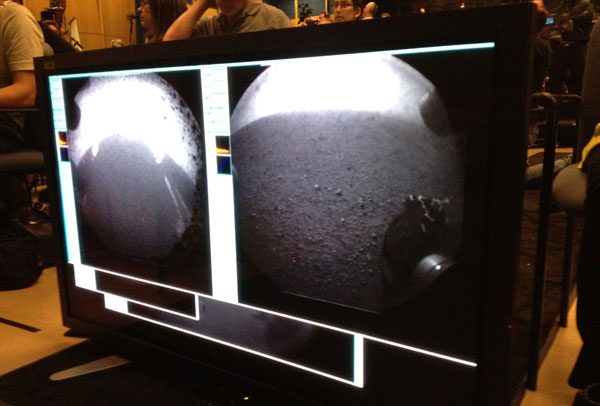 One year ago today, a one-ton, SUV-sized spacecraft "blasted into the Mars atmosphere at more than 13,000 miles an hour, deployed a supersonic parachute, fired eight rocket engines, unfurled a giant sky crane and lowered itself to the Martian soil."
PBS NewsHour's Jenny Marder has a post
up today looking back at that incredible milestone. Yours truly
was there
, and it was an amazing thing to witness.
(HT: Aileen Graef)
Boing Boing editor/partner and tech culture journalist Xeni Jardin hosts and produces Boing Boing's in-flight TV channel on Virgin America airlines (#10 on the dial), and writes about living with breast cancer. Diagnosed in 2011. @xeni on Twitter. email: xeni@boingboing.net.
More at Boing Boing