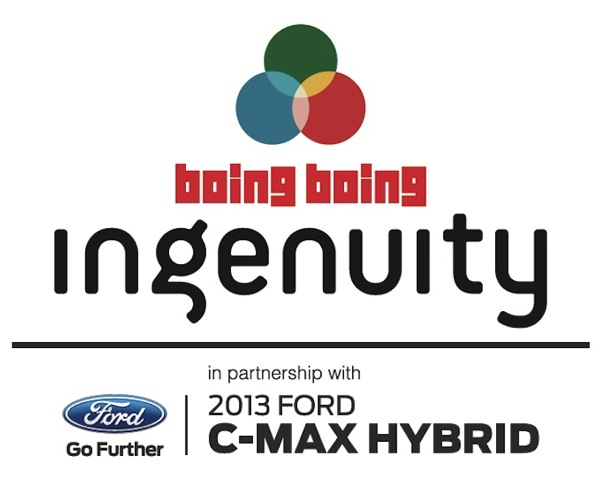 Adam Savage is a happy mutant hero, a master maker with ethics, personality, warmth, and wit. We are honored that Adam, co-host of Mythbusters, co-founder of Tested, and BB contributor, will speak at our Boing Boing: Ingenuity theatrical experience on Sunday, August 18, in San Francisco! Won't be there in person? Don't fret! We'll be documenting the whole shebang on video for sharing on the site in the coming weeks! Meanwhile, here's Adam's take on "How Simple Ideas Lead To Scientific Discoveries."
Boing Boing: Ingenuity in partnership with Ford C-Max.
David Pescovitz is Boing Boing's co-editor/managing partner. He's also a research director at Institute for the Future. On Instagram, he's @pesco.