Kindle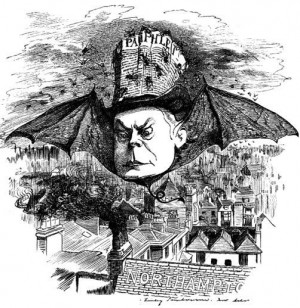 Remember Jacques Nazaire? He's the lawyer who represented notorious, disgraced copyright trolls Prenda Law (who victimized thousands of Americans by threatening to link them to spurious lawsuits over downloads of pornography with embarrassing titles unless they paid hush-money). He got written up here when he told a judge in Georgia that a California judge's rebuke of Prenda should not be taken into consideration because California is a horrible, strange place where gay people get married.
Now Mr Nazaire has asked the court to seal the rest of the proceedings from the case, because he's worried that people might make fun of him on message boards. Because someone who thinks ZOMGCALIFORNIAGAY is a legal argument clearly has something to worry about on that score.
By the way, lawyers for one of Prenda's victims are fundraising to get the money to depose the Prenda team. I pitched in.
That case has continued and there was a hearing back in January that didn't go particularly well for Nazaire. Andrew Norton attended and wrote about it. Anyway, the latest in the case is that Nazaire is asking the court to seal all future filings in the case, mainly because the comments here on Techdirt, along with a few other blogs, have been really really mean about Nazaire. The main purpose of the filing is to try to stop the discovery efforts opened up by the defendant in the case, Rajesh Patel, represented by Blair Chintella, as they're seeking attorneys' fees from Nazaire and Prenda -- and, as part of that, are trying to do detailed discovery to reveal more about the Prenda scam. Nazaire throws a bunch of excuses at the wall for why this shouldn't be allowed. But the request to seal the records is much more interesting to us:

Additionally, the Plaintiff is respectfully requesting that any future filings in this case may be filed under seal. This case has generated much unneeded attention on the internet. Please see Exhibits N-S. While the writers listed in exhibits N-S have the right to post these articles, unfortunately, these articles and blogs have created an embarrassment, misleading characterizations and perhaps an unsafe environment for plaintiff's counsel and third parties. As such, plaintiff is respectfully requesting that all future filings be permitted to be made under seal.

Plaintiff 1) understands that the articles attached hereto have not been authenticated and apologizes to this Court for the same. In such a short notice of time, it is difficult to authenticate these press releases and postings; however, a search on any search engine will prove these articles and postings to be real; and 2) Plaintiff is not criticizing the authors of the press releases and postings and realizes that the attached postings were meant to be humorous and not spiteful; nevertheless, those not familiar with this case may misinterpret said postings. This may lead to anger by those not quite familiar with the case but yet familiar with the captions. As such, it may be best for the court to allow sealing further filings (which may include addresses and personal information of the parties and counsels herein)
Prenda Lawyer Would Like Future Documents Sealed Because Techdirt Commenters Said Mean Stuff About Him

I write books. My latest is a YA science fiction novel called Homeland (it's the sequel to Little Brother). More books: Rapture of the Nerds (a novel, with Charlie Stross); With a Little Help (short stories); and The Great Big Beautiful Tomorrow (novella and nonfic). I speak all over the place and I tweet and tumble, too.
More at Boing Boing