Kindle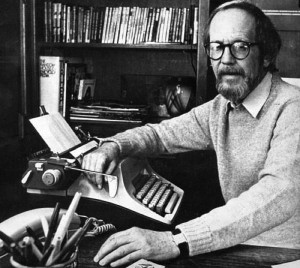 Crime novelist Elmore Leonard, a master of modern noir, died today. He was 87. From his 2001 essay, "Easy on the Adverbs, Exclamation Points and Especially Hooptedoodle,"that appeared in the New York Times:
5. Keep your exclamation points under control.
You are allowed no more than two or three per 100,000 words of prose. If you have the knack of playing with exclaimers the way Tom Wolfe does, you can throw them in by the handful.

6. Never use the words ''suddenly'' or ''all hell broke loose.''
This rule doesn't require an explanation. I have noticed that writers who use ''suddenly'' tend to exercise less control in the application of exclamation points.
Elmore Leonard's author page on Amazon
David Pescovitz is Boing Boing's co-editor/managing partner. He's also a research director at Institute for the Future. On Instagram, he's @pesco.
More at Boing Boing