Read more at Boing Boing
Read more at Boing Boing
Read more at Boing Boing
---

This book could be titled "How and Why You Should Do Everything Possible to Avoid Getting Into a Fight." The authors (both martial artists who've been around the block a few times and have the scars to show it) spend a good number of pages explaining why fighting is always terrible idea — even if you manage to win, you end up losing (your attacker's relatives could sue you or seek revenge, you could go to prison, and for the rest of your life you could carry the knowledge of having crippled or maimed another person).
---

In some cultures, we know that the rigors of beauty extend to surgically-inflicted homogeneity. But it's not all about traditional standards: the modern, vulgar, coquettish turn of the lips, known to all as duckface, is allegedly gaining popularity as a permanent option in Asia.
---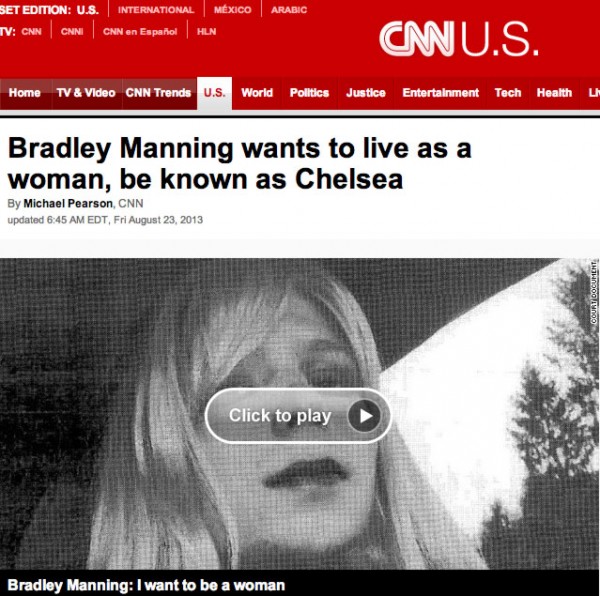 [UPDATE BELOW]. A reader who works at CNN shares "the guidance the news folks are following" on how to refer to Chelsea Manning, formerly Bradley Manning--the transgender soldier who announced to the world she wished to be publicly seen as female one day after receiving a 35 year prison sentence for leaking secret US government documents to Wikileaks.