Read more at Boing Boing
Read more at Boing Boing
Read more at Boing Boing
---
Our partner Ford created a terrific video highlighting the fun we had at Boing Boing Ingenuity: Data Driven, our first ever hack day that took place on August 17!
---
Kyle Roberts used Mattel's new classic Batman action figures to recreate the iconic title sequence of the 1960 Batman TV series. Oklahoma City's O'Fidelis covered the theme tune and Nathan Poppe drew the backgrounds for this stop-motion fun. "Batman Stop Motion Intro (1966)"
---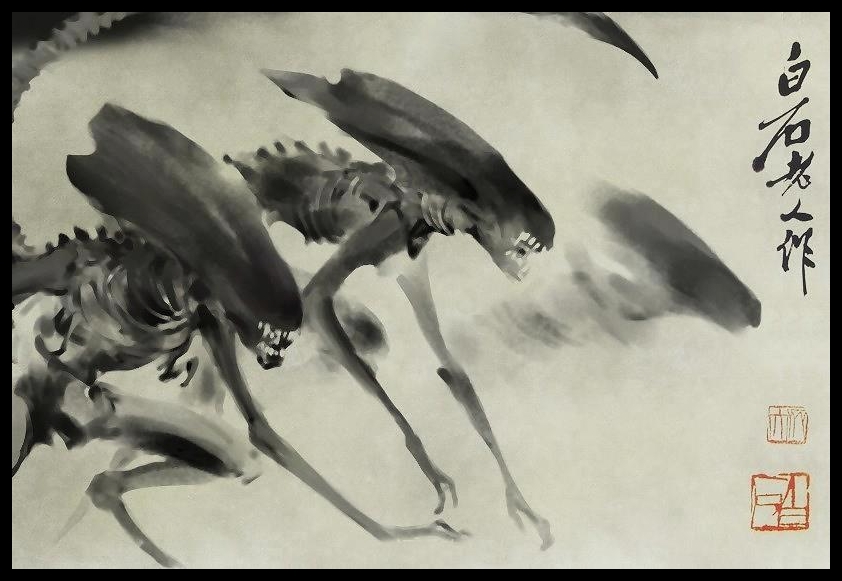 I'm not able to figure out where, exactly, this sumi-e ink-wash-style painting of the Alien originates, but it's something else. The garbled machine translation of this Chinese article seems like a promising lead, but I can't make heads nor tails of it.
(via Kadrey)