Kindle
A Federal court order [PDF, via Cryptome] prohibits Barrett Brown, a jailed internet activist and journalist who faces more than 100 years in prison, from talking to the media.
Critics say it's the latest example of a crackdown on investigative journalism.
A federal court in Dallas, TX imposed the gag order on Brown and his legal team which prevents them from talking to press about his prosecution over charges relating to his work exposing online surveillance. [The Guardian]
Rolling Stone has a profile. The weirdest thing about Brown's case is that "no one can figure out exactly what law he broke." [rollingstone.com]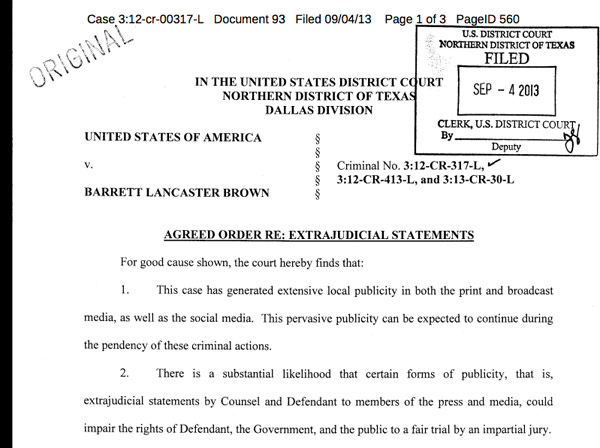 Boing Boing editor/partner and tech culture journalist Xeni Jardin hosts and produces Boing Boing's in-flight TV channel on Virgin America airlines (#10 on the dial), and writes about living with breast cancer. Diagnosed in 2011. @xeni on Twitter. email: xeni@boingboing.net.
More at Boing Boing