Kindle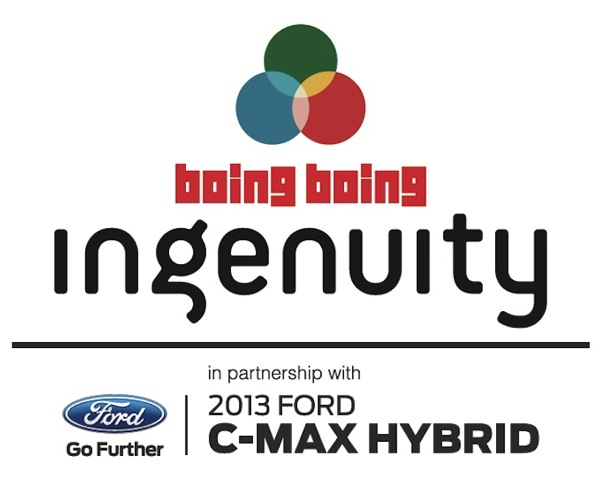 Our partner Ford created a terrific video highlighting the fun we had at Boing Boing Ingenuity: Data Driven, our first ever hack day that took place on August 17! "Be Prepared to be Amazed at these Innovations"
Boing Boing: Ingenuity in partnership with Ford C-Max.
David Pescovitz is Boing Boing's co-editor/managing partner. He's also a research director at Institute for the Future. On Instagram, he's @pesco.