Kindle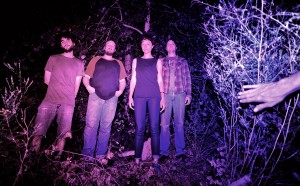 Sound it Out # 59: Poliça  - "Chain My Name" (free MP3)
On their second album, Shulamith, Minnesota's Poliça bring a more aggressive sound to their languid, sexy music. Channy Leanagh's vocals are the ghostly anchor to a dense electronica palette.
The new album is out on October 22 in the US, and right around there in other territories. It's terrific.
"Chain My Name" is poppier than I would have ever expected Poliça to be. The driving bassline and prominent handclaps are perky foils to the band's usual dark and moody tone. Download it below.
Read more in Music at Boing Boing
Amy worked in the record business at Enigma, Elektra, Virgin and Sub Pop before she got sucked into the technology vortex. She co-founded the Backwards Beekeepers, a chemical-free urban beekeeping collective in Los Angeles. She runs digital marketing for the Los Angeles Philharmonic and The Hollywood Bowl.
More at Boing Boing