Kindle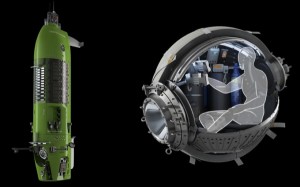 National Geographic posted an exploded view of the Deepsea Challenger, the submersible designed by James Cameron and Ron Allum. This was the sub that Cameron piloted last year to the bottom of Challenger Deep, the deepest known point in Earth's oceans at nearly 36,000 feet. Also seen above is the "pilot's sphere," custom-tailored for Cameron's 6'2" height.
"Deepsea Challenger: Inside the sub"
David Pescovitz is Boing Boing's co-editor/managing partner. He's also a research director at Institute for the Future. On Instagram, he's @pesco.
More at Boing Boing