Nick Mamatas & Greg Bossert at SF in SF this Saturday
This week's SF in SF (science fiction in San Francisco) reading series
features Nick Mamatas & Greg Bossert
. I reviewed Mamatas's excellent, acerbic novel
Sensation
back in 2011. The event's set for Sat, Sept 14, and doors open at 6PM. As always, Terry
"They're Made of Meat"
Bisson will emcee, and as always, admission is free, though they ask for a $10 donation to Variety Children's Charity.
Read more at Boing Boing
Read more at Boing Boing
Read more at Boing Boing
---
Leilani Franco is in the new Guinness World Records 2014 Book for three records as a contortionist. "She's accomplished the most full body revolutions maintaining a chest stand in one minute (25), performed the fastest human backbend walk (20 meters in 10.05 sec), and traveled the fastest 20 meters in a contortion roll (17.47 sec)."
---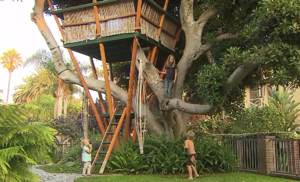 The widow of a man who built a bamboo treehouse in Venice, CA says her complaint about the proliferation of "McMansions" in her neighborhood led to an order from the City of LA to demolish the beloved structure.
---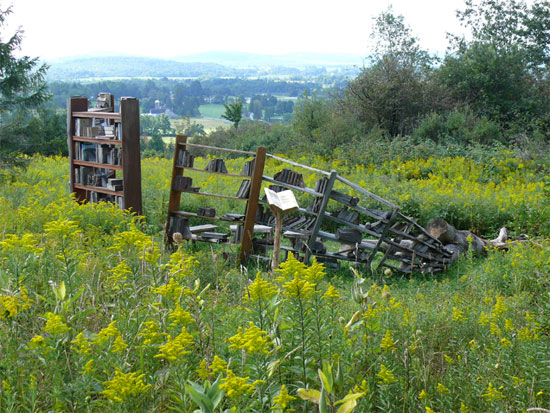 David Harper's installation "Stacks" is part of the collection at the Stone Quarry Hill Art Park in upstate New York.