Read more at Boing Boing
Read more at Boing Boing
Read more at Boing Boing
---
Zack sez, "There's an upcoming Canadian TV animation URBANCE, based on a short film by animator Joel Dos Reis Viegas. The neon-colored series combines elements of SF, hip-hop, and just plane rave-flavored action: 'In the big city, gender war rises.
---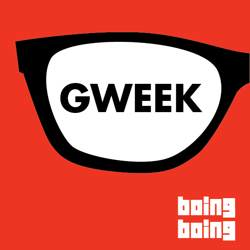 Your browser does not support the audio tag.
Gweek is a podcast where the editors and friends of Boing Boing talk about comic books, science fiction and fantasy, video games, board games, TV shows, music, movies, tools, gadgets, apps, and other neat stuff.
---
SETI Institute chief astronomer Seth Shostak bet hundreds of people at Boing Boing: Ingenuity that we'll hear from an extraterrestrial within 25 years. Find out why.