Read more at Boing Boing
Read more at Boing Boing
Read more at Boing Boing
---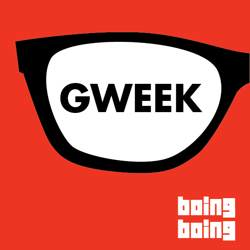 Your browser does not support the audio tag.
Gweek is a podcast where the editors and friends of Boing Boing talk about comic books, science fiction and fantasy, video games, board games, TV shows, music, movies, tools, gadgets, apps, and other neat stuff.
---
SETI Institute chief astronomer Seth Shostak bet hundreds of people at Boing Boing: Ingenuity that we'll hear from an extraterrestrial within 25 years. Find out why.
---
A lawsuit filed by technology entrepreneur and hacker Kim Dotcom against the government of New Zealand demands NZ $6 million (roughly USD $5 million) over an "excessively aggressive and invasive approach" by police who raided his mansion 18 months ago. The raid was ordered by the FBI, which sought to extradite him to the US on copyright violation charges.