Read more at Boing Boing
Read more at Boing Boing
Read more at Boing Boing
---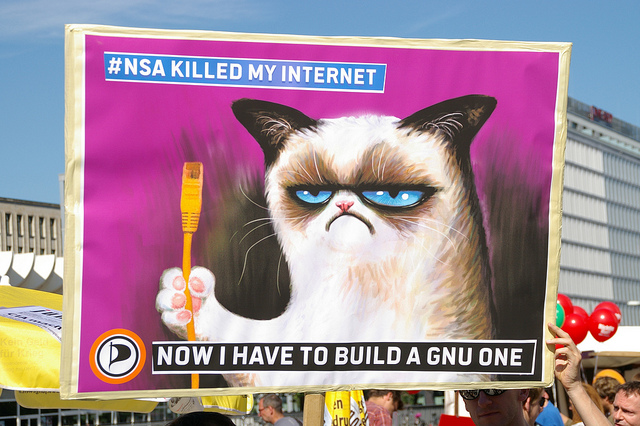 Hugh sez, "EFF'r Parker Higgins tells me this sign was at a rally he spoke at in Berlin recently."
Grumpy Cat builds a GNU Internet [Frerk Meyer/CC BY-SA]
(Thanks, Hugh!)
---
Andrea Chirichelli, a journalist, writer and video-maker, says:
I made a documentary called Illustrators, that describes the job of four Italian illustrators who are world famous and have been awarded many prizes and recognitions: Alessandro "Shout" Gottardo, Emiliano Ponzi, Olimpia Zagnoli, and Francesco Poroli.
---
Social Mobilization and the Networked Public Sphere: Mapping the SOPA-PIPA Debate is a scholarly paper by Yochai Benkler (et al) that analyzes the links, traffic and spread of the anti-SOPA campaign to see how the story went from an obscure area of wonkish concern to a massive Internet-scale shitstorm that put millions of phone-calls through to Congress and ultimately killed a bill that was tipped to be a sure thing.