"Sincere apologies" from the London Evening Standard
Read more at Boing Boing
Read more at Boing Boing
Read more at Boing Boing
---
UC Irvine researcher Crystle Martin studies what pro wrestling fans can teach us about storytelling, education, and community. What she found is like "fantasy football meets Dungeons and Dragons." Lissa Soep interviews Martin about the interactive theater of professional wrestling fandom.
---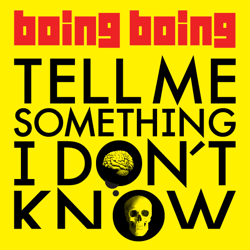 Peter Bagge and Evan Dorkin began making alternative comics in the 1980s.
Peter Bagge began his career on R. Crumb's Weirdo magazine as a cartoonist and then editor.