Kindle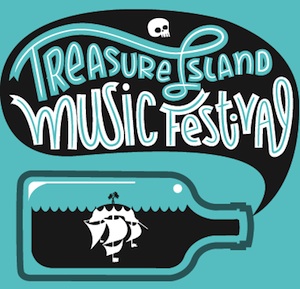 STRFKR (video above) is just one of two dozen artists performing at San Francisco's Treasure Island Music Festival on October 19 and 20. Also on the bill are Atoms For Peace, Beck, Sleigh Bells, Animal Collectiv, Tricky, Japandroids, Haim, James Blake, and many more talented performers. Our friends at Noise Pop, co-promoters of the event, have supplied a pair of VIP 2-Day Tickets (a $550 value) to give to Boing Boing readers! Last week, we launched our annual Treasure Island Music Festival Haiku contest. The three finalists below all win Boing Boing t-shirts. We'll announce the winner of the VIP passes on Tuesday, October 1. Meanwhile, a limited number of tickets are still available for purchase here. Congratulations to the Haiku masters below!
Erik_Gomez:

If Beck only knew
how good I am at Haikus,
He'd take me himself.

yardcore707:

Thom Yorke, a poet
Who dances a rare language
Understood by Flea.

WunderkindMusic:

When evil strikes Earth
Its justice will be Major
Peace won by Lazer
Treasure Island Music Festival
Read more in Music at Boing Boing
David Pescovitz is Boing Boing's co-editor/managing partner. He's also a research director at Institute for the Future. On Instagram, he's @pesco.
More at Boing Boing