Kindle

Included with the new "Super Deluxe Edition" of Nirvana's In Utero is a proposal letter that legendary audio engineer/musician Steve Albini wrote to the band before signing up to produce the album. It's fantastic and quintessential Albini. (I also appreciated the Jerky Boys reference.) You can read the whole thing below.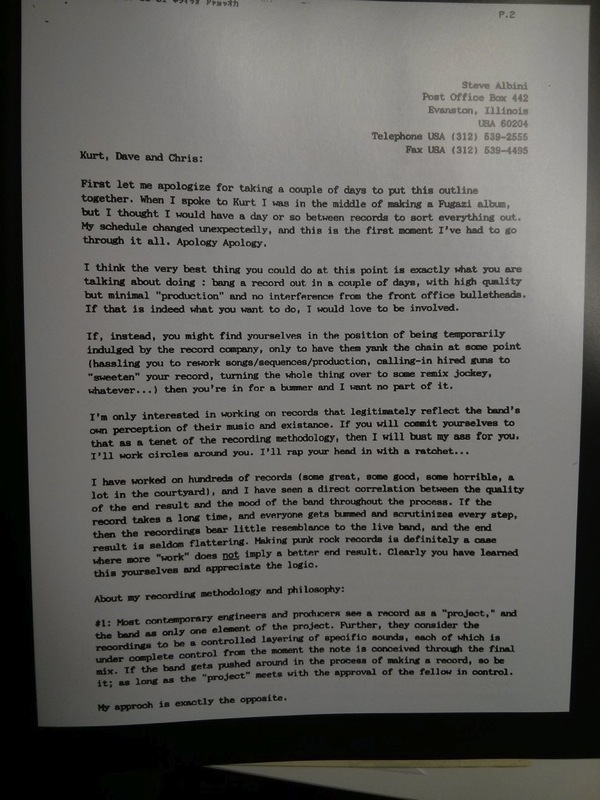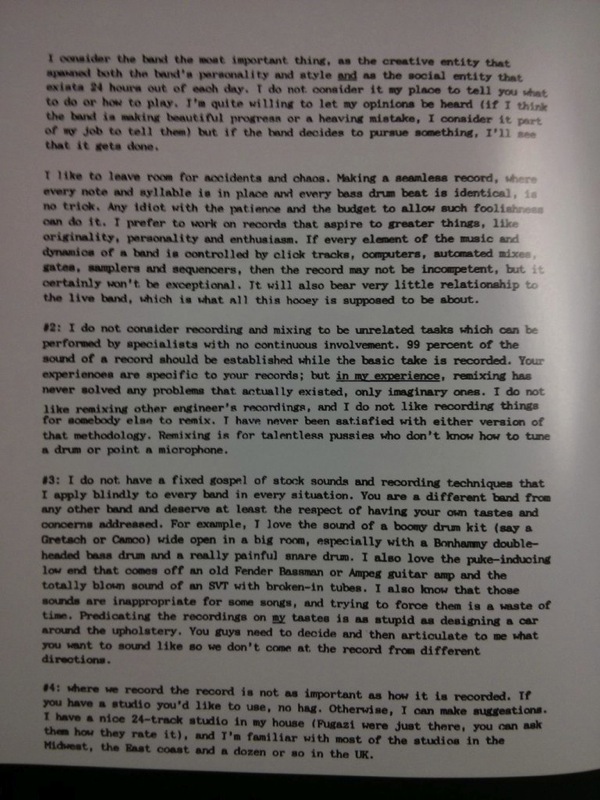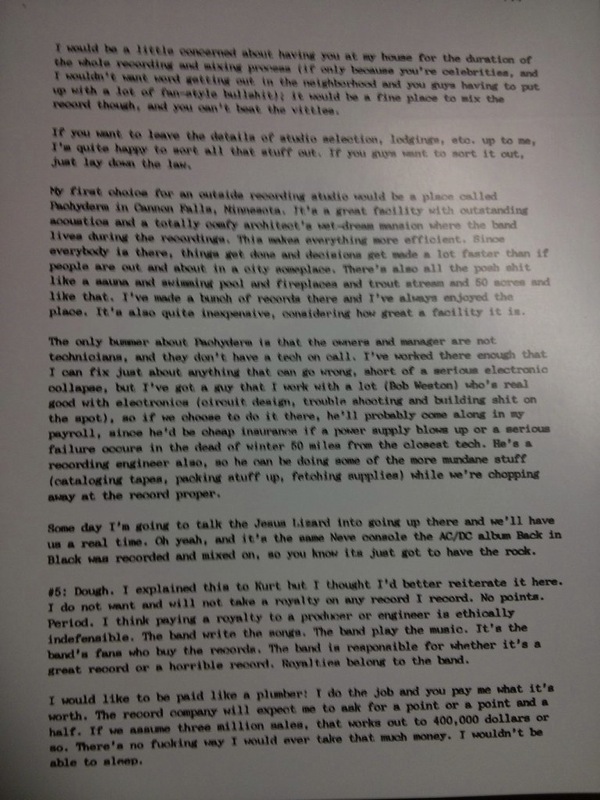 Read more in Music at Boing Boing
David Pescovitz is Boing Boing's co-editor/managing partner. He's also a research director at Institute for the Future. On Instagram, he's @pesco.
More at Boing Boing