Kindle
Jim Romenesko noticed that the
New York Times ran another Daft Punk correction
."
An earlier version of this report ... misstated the name of the Daft Punk song played at the Sept. 28 ceremony. It was "Get Lucky," not "Get Funky."
Because of editing errors, an article on Thursday about a duo that has its first Top 10 single and its first No. 1 album on the Billboard album chart misstated its name at two points. As the article correctly noted elsewhere, it is Daft Punk — not Daft Puck or Daft Pink.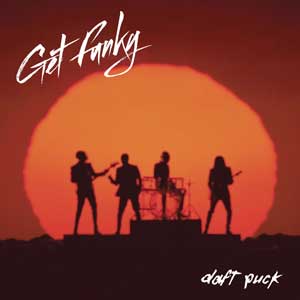 The NYT is admirable in its attention to detail when it comes to corrections. But it's funny how the specifics here (perhaps unfairly!) paint it as unbelievably unhip, as if these names were fringe-culture obscurities rather than something blaring from every goddamn radio station in America 24/7.
On the other hand, it makes me think of a parallel universe extruding into ours. NYT reporters and editors arguing over who changed a story to say 'Get Funky' by 'Daft Puck', only to see more weird changes happening on their Quark consoles, would be a great cold open in a data-glitchy-spooky-themed Ghostbusters sequel.