Kindle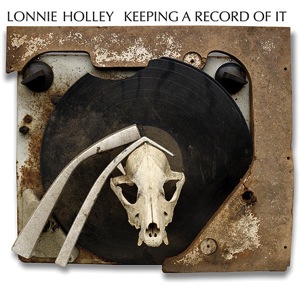 Lonnie Holley, aka The Sand Man, is an incredible and inspiring outsider artist/musician who was born in 1950 in Birmingham, Alabama. He made his first artworks in 1979 when he carved tombstones for his sister's children who were killed in a fire. From then on, Holley continued to create carvings, assemblages, and paintings that have since been shown at the Birmingham Museum of Art, the American Folk Art Museum, and the Smithsonian. Holley always sings while he works. Sometimes he'd record the songs to cassettes that he'd share with friends. Now the exquisitely-curated Dust-to-Digital label has released two LPs of those lovely, haunting, mostly-improvised tunes. The first album Just Before Music, was recorded in 2010 and 2011. The follow-up, Keeping A Record Of It, includes tracks from 2006, 2010, and 2011 and guest performers The Black Lips' Cole Alexander and Deerhunter's Bradford Cox.
Read more in Music at Boing Boing
David Pescovitz is Boing Boing's co-editor/managing partner. He's also a research director at Institute for the Future. On Instagram, he's @pesco.
More at Boing Boing