Kindle
My friend and fellow woman-with-breast-cancer Lani Horn share the following by email, and I asked her permission to post it to Boing Boing because I about died of teh cute. She said:
My kids had the stomach virus this week. Middle kid got it first. Her brother drew her a very literal get well card. On the front: a drawing of her barfing and crying with the words 'Get well.' On the inside: an illustration of macrophages and leukocytes attacking the virus.
Click image for larger size.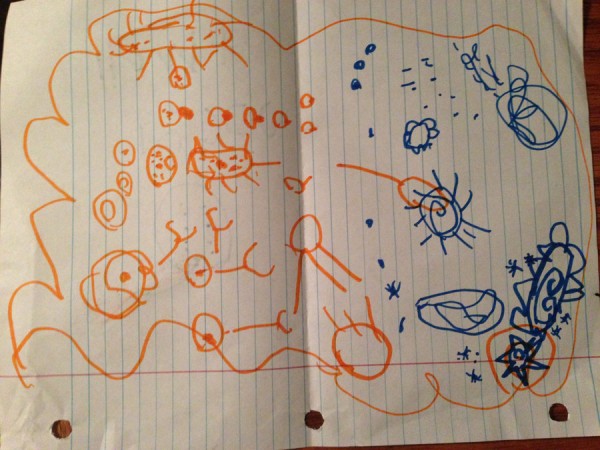 Read more in Family at Boing Boing
Boing Boing editor/partner and tech culture journalist Xeni Jardin hosts and produces Boing Boing's in-flight TV channel on Virgin America airlines (#10 on the dial), and writes about living with breast cancer. Diagnosed in 2011. @xeni on Twitter. email: xeni@boingboing.net.
Read these next