Kindle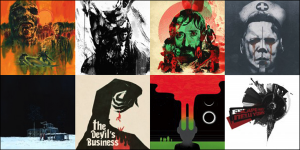 The freaky folks at the phenomenal Death Waltz Recording Company, the reissue label that deals in exquisitely-curated horror/cult soundtracks in gorgeous packaging, have issued not one but two free Halloween mixes of creeptastic tunes!
And if that's not enough for you, there's another one over at FACT Magazine.
Read more in Music at Boing Boing
David Pescovitz is Boing Boing's co-editor/managing partner. He's also a research director at Institute for the Future. On Instagram, he's @pesco.
More at Boing Boing