Read more at Boing Boing
Read more at Boing Boing
Read more at Boing Boing
---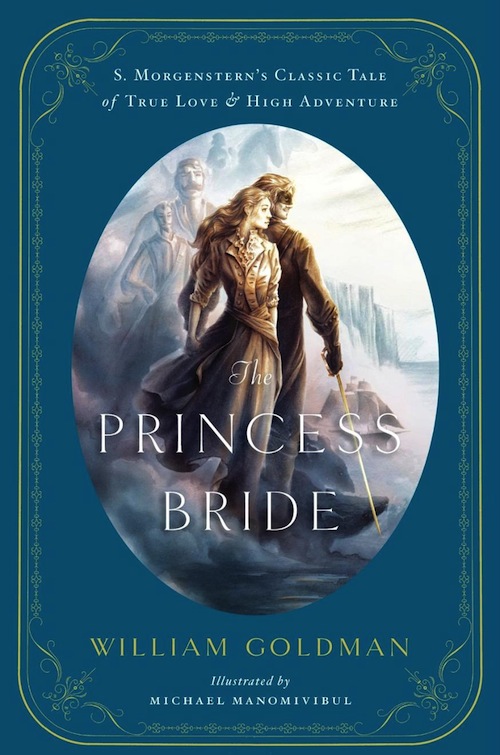 It's the 40th anniversary of William Goldman's wonderful, brilliant, amazing novel The Princess Bride, and there's a gorgeous hardcover commemorative illustrated edition to celebrate.
---
Tom Padaca stars in this 1975 guide to America's best form of transit, as charming as it is nostalgic. [via The Atlantic]
Update: Xeni brings my attention to GIFS!
---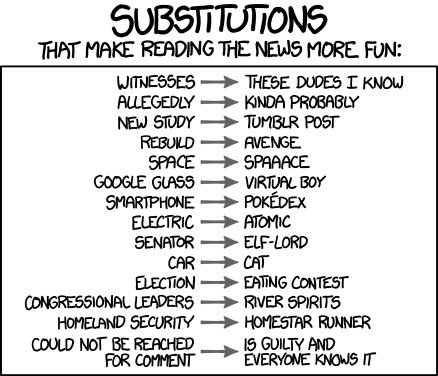 Today's XKCD webcomic, Substitutions, proposes a set of word-substitutions to "make reading the news more fun." Naturally, it's already a Chrome extension.