Glitch, much-missed MMO, released to public domain
Read more at Boing Boing
Read more at Boing Boing
Read more at Boing Boing
---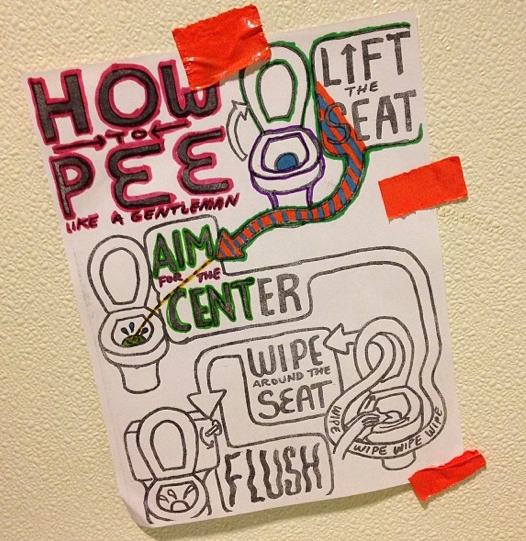 Last week, I snapped a photo of this excellent sign in the children's restroom at San Francisco's Brightworks/Tinkering School. (Click to see it larger!) Combine those instructions with the above video that Maggie previously posted from Brigham Young University's Splash Lab, "Urinal Dynamics: a tactical guide," and I'll be a master pisser in no time!
---
News of Toronto Mayor Rob "Laughable Bumblefuck" Ford's official cunnilingus policy has reached the Taiwanese news video animation people, and they've risen to the occasion with predictable insanity. The mayor-on-beaver moments are really the best here, I think.
---
For several years, I've raved about the dubby, samply, dark ambient music of Demdike Stare, a collaboration between the UK's Miles Whittaker and Sean Canty.