Read more at Boing Boing
Read more at Boing Boing
Read more at Boing Boing
---
Five incredible young people with super powers!
Battle of the Planets is a late 70s/early 80s reworking of Science Ninja Team Gatchaman, and was one of my earliest introductions to anime and sci-fi cartoons.
---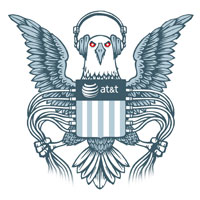 Alan writes, "In a formal response to a motion by shareholders to get a vote requiring AT&T to publish a transparency report the telecom giant has said, essentially, it's none of your business."
The response claims that the decision (not) to publish a transparency report is a matter of normal business operation and so should not be the subject of a shareholder vote.