Kindle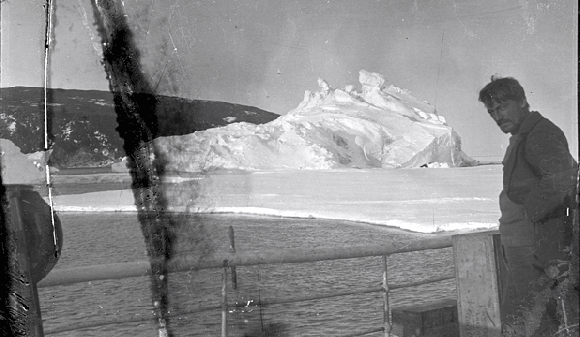 What's better than new shots of Mount St. Helens? How about some new photos of the Ross Sea Party — a group of men who traveled to Antarctica to set up supply depots for Ernest Shackleton in 1914 and ended up stranded until 1917 when Shackleton's ship was destroyed by ice and their own ship broke free and drifted off without them in it.
The photo above shows the team's chief scientist Alexander Stevens on the deck of the Aurora, the ship that left without its crew. The photos were found frozen in ice in a hut at Cape Evans. (This is not the same hut where researchers found a bottle of whiskey left by the Shackleton team a few years ago, that was at Cape Royds.) The New Zealand Antarctic Heritage Trust restored the negatives and developed the photos. You can see all of the images (as well as some really amazing pictures of the negatives, themselves) at their website.
Maggie Koerth-Baker is the science editor at BoingBoing.net. She writes a monthly column for The New York Times Magazine and is the author of Before the Lights Go Out
, a book about electricity, infrastructure, and the future of energy. You can find Maggie on Twitter and Facebook.
Maggie goes places and talks to people. Find out where she'll be speaking next.
More at Boing Boing