Kindle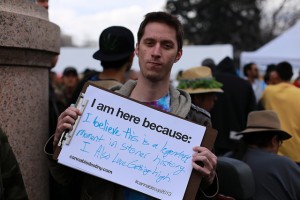 Pot became legal in Colorado today and the AP is on it, with a slice of life piece showing different perspectives on the new marijuana industry's first day on the job. Particularly interesting was a short interview with the proprietor of a "marijuana concierge" service, which (for a hefty fee) will shelter older smokers uncomfortable with their own desire to try weed from both the younger, rowdy "stoner" crowd and public scrutiny. Around $300 buys you a three-hour tour in a tinted-window limousine, help choosing your buds, and breakfast at Whole Foods.
Image: CC licensed. Some rights reserved by cannabisdestiny
Maggie Koerth-Baker is the science editor at BoingBoing.net. She writes a monthly column for The New York Times Magazine and is the author of Before the Lights Go Out
, a book about electricity, infrastructure, and the future of energy. You can find Maggie on Twitter and Facebook.
Maggie goes places and talks to people. Find out where she'll be speaking next.
More at Boing Boing