Read more at Boing Boing
Read more at Boing Boing
Read more at Boing Boing
---

Quietnet is a free/open Python program that uses your computer's speakers to encode text messages as near-ultrasonic chirps that can be received and interpreted by other, nearby computers.
---
Notwithstanding the good reasons to be forgiving of CES, I still find it difficult to work up enormous enthusiasm for most gadgets, representing, as they so often do, small incremental improvements over existing technology.
---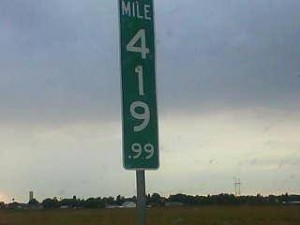 Via StuffJournalistsLike twitter feed. Appears the sign is stolen so often that the Colorado Department of Transit settled on this.
Thanks, Ryan!