Kindle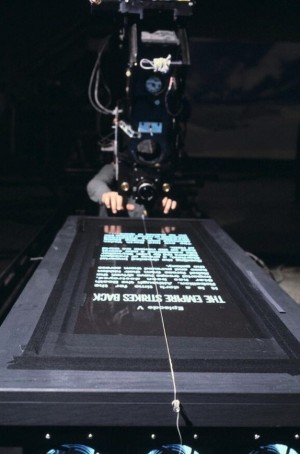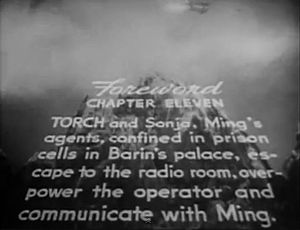 Behind the scenes shot of the "opening crawl" filming from Star Wars: Episode V - The Empire Strikes Back. The Star Wars opening crawls were inspired by those used in the Flash Gordon (at right) and Buck Rogers film serials of the 1940s.
"The crawl is such a hard thing because you have to be careful that you're not using too many words that people don't understand," Lucas has said. "It's like a poem."
More on the Star Wars Opening Crawls at Wikipedia.
(Photo via @TheWookieRoars)
Previously:
• "On-set Star Wars photos from Peter "Chewbacca" Mayhew"
David Pescovitz is Boing Boing's co-editor/managing partner. He's also a research director at Institute for the Future. On Instagram, he's @pesco.
More at Boing Boing