"Extinct" shark found
Read more at Boing Boing
Read more at Boing Boing
Read more at Boing Boing
---

MPHJ are the notorious patent trolls who claim that any business that scans documents and then emails them owes them $1,000 per employee.
---
*coughs*, *smacks lips*. [Video Link]
---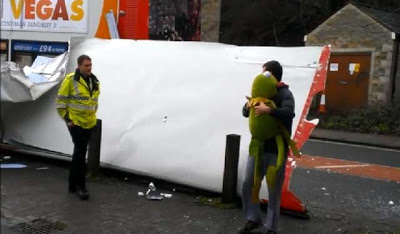 After a passenger bus crashed into a footbridge in Lancaster, England, a man attempted to pose a Kermit the Frog puppet alongside the wreckage for a photo opportunity.