Read more at Boing Boing
Read more at Boing Boing
Read more at Boing Boing
---

Ben Marks of Collectors Weekly says: "If the phrase "estate jewelry' conjures images of fussy Victorian filigree necklaces or impossibly ostentatious diamond encrusted bling, you haven't seen the stuff Monica McLaughlin regularly finds for her Estate Jewelry column at The Hairpin.
---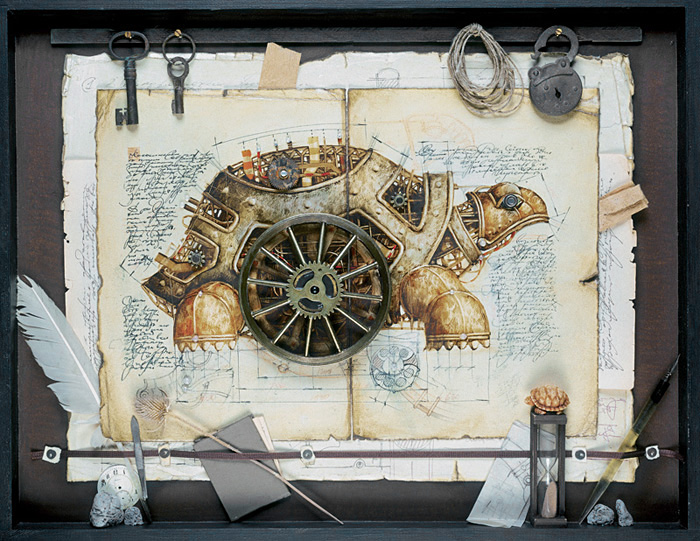 Vladimir Gvozdeff's illustration series Mechanisms depicts a wonderful bestiary of armored, mechanical creatures in steampunk style, surrounded by the detritus of contrafactual Victorian inventorship.
---
Rogue archivist Rick Prelinger writes, "Last year I finished my archival road movie, No More Road Trips? It's a composite road trip made from my archives of over 10,000 home movies, hoping to ask the question: have we come to the end of the open road?