Kindle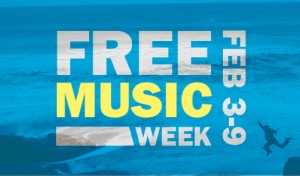 In case you missed it, we're at the end of our semi-bi-yearly Free Music Week. Nine exceptional artists offered up a free download and I think they make a great playlist as a group. If you missed any of it, you can still grab the songs through the weekend. They're all here.
Please support the musicians you love (and their art) by buying music and going to live shows. It's a mitzvah.
Read more in Music at Boing Boing
Amy worked in the record business at Enigma, Elektra, Virgin and Sub Pop before she got sucked into the technology vortex. She co-founded the Backwards Beekeepers, a chemical-free urban beekeeping collective in Los Angeles. She runs digital marketing for the Los Angeles Philharmonic and The Hollywood Bowl.
More at Boing Boing