Kindle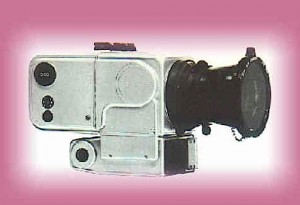 Later this year, an auction house in Austria is putting up a vintage Hasselblad 500 EL Data Camera, which it claims was used during an Apollo Moon mission and is the only such camera to be brought back to Earth.
Before you start counting out your penny jar, though, you should really read Robert Pearlman's analysis of the camera and its history at Space.com. Turns out, if this camera was actually used on the Moon it's not the only one that made it back here. What's more, the same camera seems to have been offered for sale two years ago with a different backstory. Pearlman explains why most of the Hasselblads were left on the Moon, why a few were shipped home, and what questions any potential buyer should have about the camera up for auction.
Maggie Koerth-Baker is the science editor at BoingBoing.net. She writes a monthly column for The New York Times Magazine and is the author of Before the Lights Go Out
, a book about electricity, infrastructure, and the future of energy. You can find Maggie on Twitter and Facebook.
Maggie goes places and talks to people. Find out where she'll be speaking next.
More at Boing Boing