Read more at Boing Boing
Read more at Boing Boing
Read more at Boing Boing
---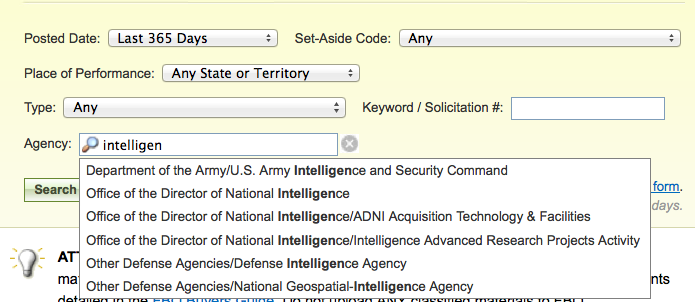 Dave from the Electronic Frontier Foundation sez, "The government often makes itself more accessible to businesses than the general public. For Sunshine Week, we compiled this guide to using FedBizOpps to keep an eye on surveillance technology contracts."
Fedbizopps is a weird, revealing window into the world of creepy surveillance, arms, and technology contractors who build and maintain the most oppressive and unethical parts of the apparatus of the US government.
---
Paul Bennun, who helped created the groundbreaking, video-less binaural sound videogame Papa Sangre sez, "We're making a 'video game without video' and we're turning to Kickstarter to fund it.