Read more at Boing Boing
Read more at Boing Boing
Read more at Boing Boing
---
On Thursday, I'll be speaking in Milan as part of the long-running "Meet The Media Guru" lecture series! Here's a teaser:
Have you ever encountered a work of art that in an instant changed your perception of the world?
---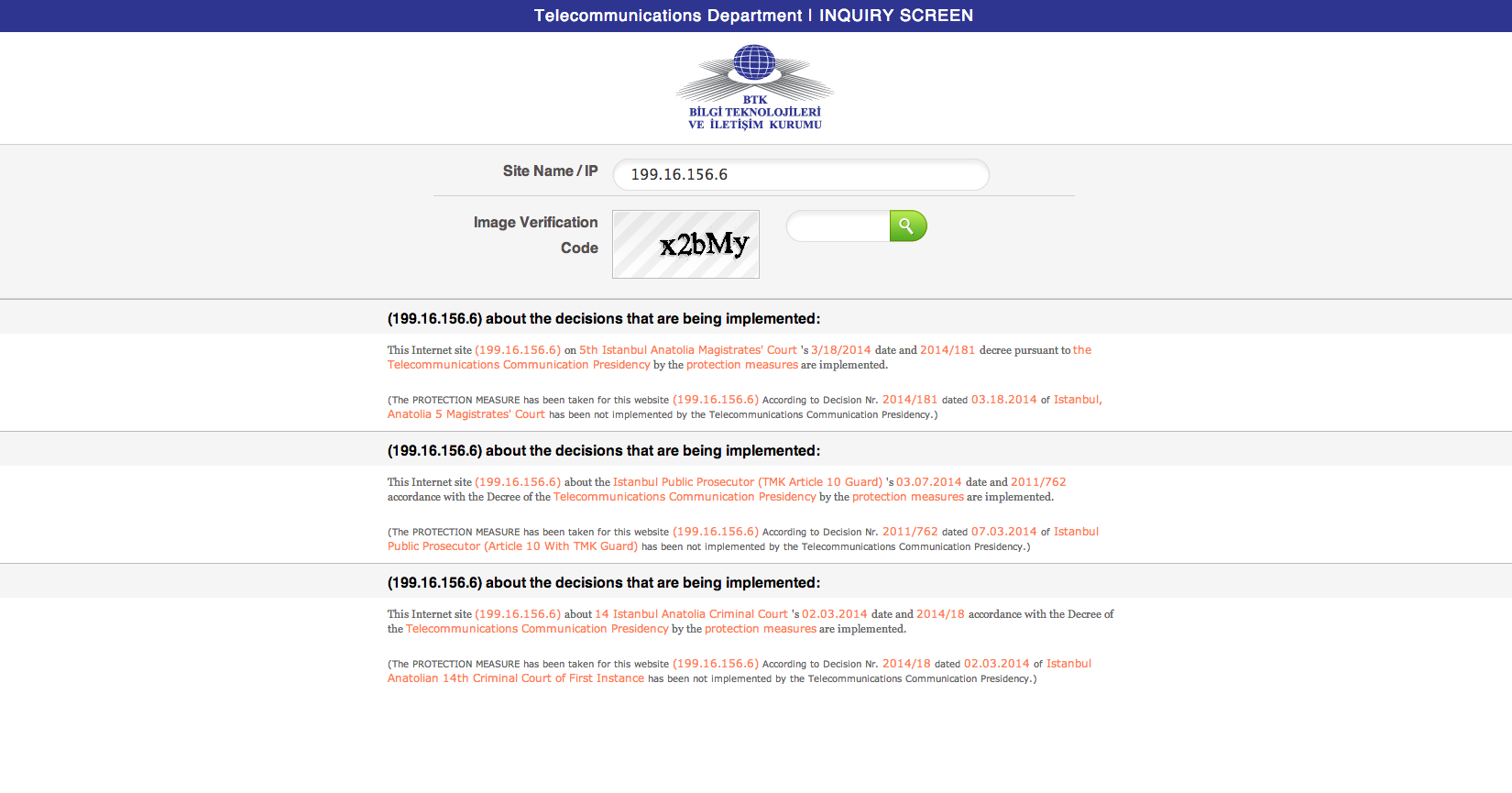 Just a few days after Turkey's scandal-rocked government banned Twitter by tweaking national DNS settings, the state has doubled down by ordering ISPs to block Twitter's IP addresses, in response to the widespread dissemination of alternative DNS servers, especially Google's 8.8.8.8 and 8.8.4.4 (these numbers were even graffitied on walls).
---
Artist Jordan Wolfson collaborated with animatronics studio Spectral Motion to create this artwork, currently on display at David Zwirner Gallery in New York City. Integrated sensors give the artwork an, er, interactive component. Full credits here. And you can see another clip of it here. (Thanks, Karen Marcelo!)