Read more at Boing Boing
Read more at Boing Boing
Read more at Boing Boing
---
William Campbell Powell is a new young adult author whose debut novel, Expiration Day due out on April 1. Powell's book was bought out of the "slush pile" -- the pile of unsolicited manuscripts that arrive at publishers by the truckload - at Tor Books and I read it a year ago to give it a jacket quote, and really enjoyed it.
---
On Thursday, I'll be speaking in Milan as part of the long-running "Meet The Media Guru" lecture series! Here's a teaser:
Have you ever encountered a work of art that in an instant changed your perception of the world?
---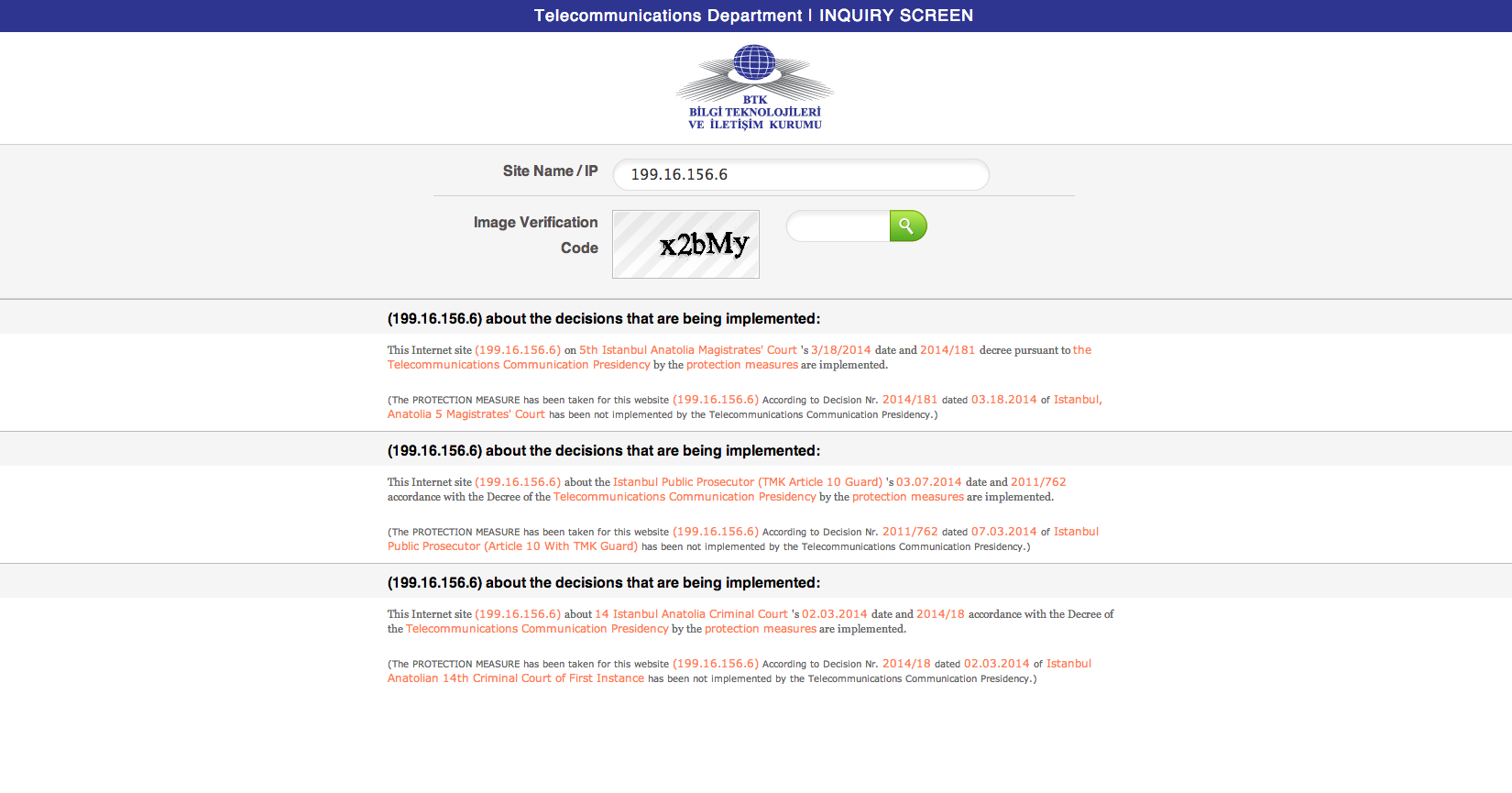 Just a few days after Turkey's scandal-rocked government banned Twitter by tweaking national DNS settings, the state has doubled down by ordering ISPs to block Twitter's IP addresses, in response to the widespread dissemination of alternative DNS servers, especially Google's 8.8.8.8 and 8.8.4.4 (these numbers were even graffitied on walls).