When it comes to learning computers, play is seriously important
Game on? Or game over?
[PDF], a brief research report from the U Washington Information School, summarizes some of the findings from the
TASCHA report on computer skills acquisition
. This particular explainer deals with the relationship between playing games and goofing off on computers and learning to do "productive" things with them, finding (as
Mimi Ito did, before
) that horsing around is a critical component of mastering computers, and that labs that ban games and other forms of playful engagement with computers are hampering their ability to teach the people they're supposed to be serving.
Read more at Boing Boing
Read more at Boing Boing
Read more at Boing Boing
---

Tomorrow, Friday (April 4), UC Berkeley is hosting a free symposium about "
Robots and New Media
." Organized by BB pal and Cal professor Eric Paulos, the lineup includes such robotics/design/media luminaries as Mark Pauline (Survival Research Labs), Hubert Dreyfus (UC Berkeley), Eric Stackpole (OpenROV), Ken Goldberg (UC Berkeley), and Carla Diana (U Penn.). This will be a mind-blower for sure. As JG Ballard said, robots are the "moral degradation of the machine."
Robots and New Media
---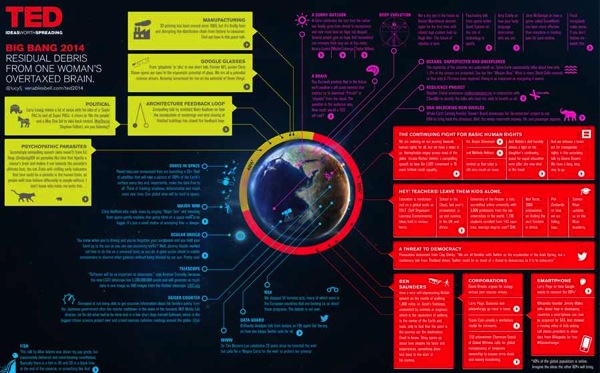 My ultracreative friend Lucy Farey-Jones attended the recent TED conference in Vancouver and left delightfully overwhelmed. The only way she could make sense of what she learned was by mapping it on a single beautiful page.
---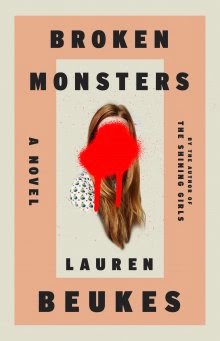 Here's some good news: the next Lauren Beukes novel, Broken Monsters, is up for pre-order, and we've got a taste of the cover and the synopsis: "Detective Gabriella Versado has seen a lot of bodies.