After dropping out of college at nineteen to apprentice under Robert Greene (author of The 48 Laws of Power) Ryan Holiday became a strategy advisor for bestselling authors and multiplatinum musicians. He served as director of marketing at American Apparel for many years, where his campaigns have been used as case studies by Twitter, YouTube, and Google and written about in AdAge, the New York Times, and Fast Company.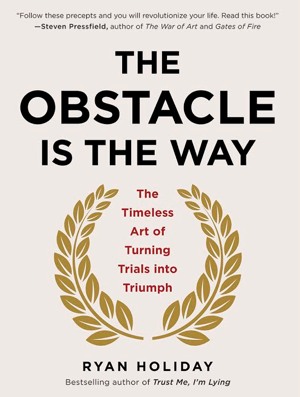 Ryan's first book,
Trust Me I'm Lying: Confessions of a Media Manipulator
-- which the Financial Times called an "astonishing, disturbing book" -- was a debut bestseller and is now taught in colleges around the world. (Here's my
interview with Ryan
in Gweek 061). Ryan's latest book is
The Obstacle Is the Way: The Timeless Art of Turning Trials into Triumph
.
In our interview with Ryan, we talked about his new book, as well as the Gregory Hays translations of Meditations, by Marcus Aurelius, and Ryan's monthly reading newsletter, which you can sample here. It's free to subscribe.
GET GWEEK: RSS | On iTunes | Download episode | Stitcher
Published 2:41 pm Wed, May 7, 2014
About the Author
Mark Frauenfelder is the founder of Boing Boing and the founding editor-in-chief of MAKE. He is editor-in-chief of Cool Tools and co-founder of Wink Books. Twitter: @frauenfelder. His new book is Maker Dad: Lunch Box Guitars, Antigravity Jars, and 22 Other Incredibly Cool Father-Daughter DIY Projects
More at Boing Boing
Dani Tinker, with the National Wildlife Federation, on the wonderful weird things growing in that felled log out back.
This episode of Apps for Kids is brought to you by Shoparoo - start earning for your school today.