Read more at Boing Boing
Read more at Boing Boing
Read more at Boing Boing
---
It has been a long time since I've run across this instrumental great.
---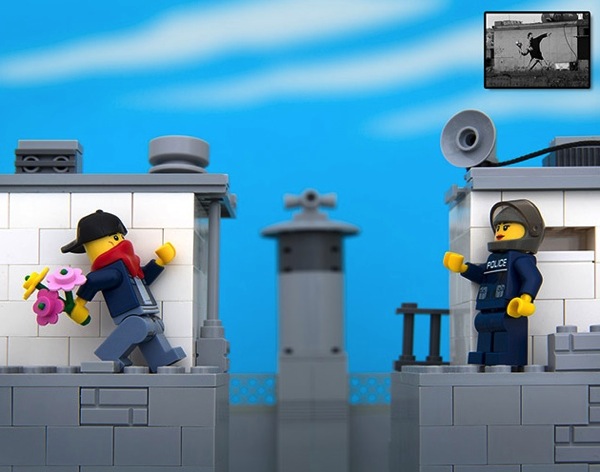 Banksy pieces redone in LEGO by Jeff Friessen of The Brick Fantastic (via Laughing Squid).
---
MIT researchers have demonstrated a kind of Shrinky Dink robot, laser-cut 2-D plastic forms that when baked fold themselves up into 3-D robotic components, including electrical circuits and "muscles."