Read more at Boing Boing
Read more at Boing Boing
Read more at Boing Boing
---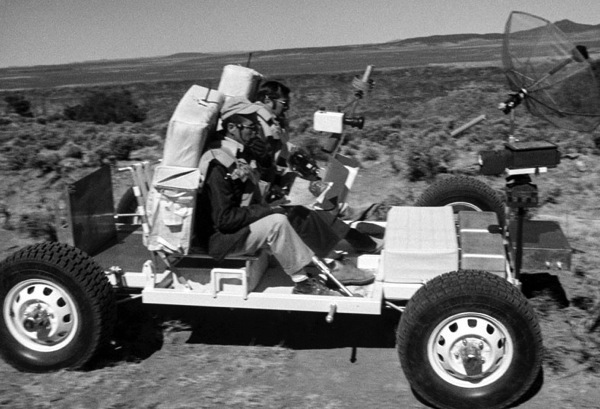 In the 1960s and 1970s, NASA astronauts spent time training in the moon-like volcanic landscape of Hawaii's Big Island; the Pacific International Space Center for Exploration Systems dug out fantastic photos from NASA's archives (thanks, Bob Pescovitz!).
---
Alex Gorischek's Pulley Logic Gates is a brilliant and delightful demonstration of attaining a set of logic gates with pulleys, weights and string, using materials you can buy cheaply so you can try it out yourself. Watch this video: the gates build in complexity and ingenuity as they go along, and by XOR, I was actually cheering (and it gets even better than XOR!). (Via JWZ)
---
It has been a long time since I've run across this instrumental great.