Read more at Boing Boing
Read more at Boing Boing
Read more at Boing Boing
---
I just picked up a vinyl copy of Psych-Out, the phenomenal soundtrack to the classic 1968 hippie exploitation flick starring Jack Nicholson, Bruce Dern, and Susan Strasberg! To celebrate, let's have a Friday Freak-Out with this scene from the film featuring The Seeds' "Two Fingers Pointing on You."
---
When you work from home, do you produce better results in pajamas or professional attire? Do casual Fridays damage productivity? Does a jeans-and-T-shirt startup have an edge over its business-casual competitor? Researchers are just now getting to the bottom of questions like these. David McRaney of the You Are Not So Smart podcast explores the strange phenomenon known as "enclothed cognition."
---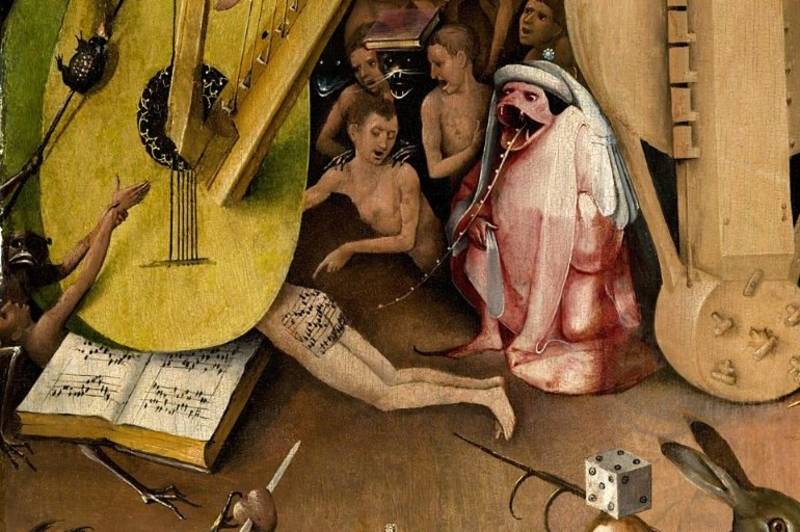 Robbo writes, "My friend, SF author J.M. Frey, posted this curious thing she found where a detail in Hieronymus Bosch's painting 'The Garden of Earthly Delights' features musical notation inscribed on some dude's ass.