Read more at Boing Boing
Read more at Boing Boing
Read more at Boing Boing
---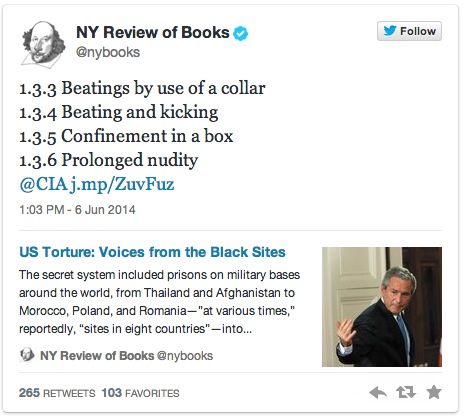 Last week the CIA joined Twitter with an aren't-we-cute tweet. The New York Review of Books wasn't amused. It released a barrage of tweets detailing the spy agency's criminally inhumane acts.
---
An anti-mass-surveillance music video by Shahid Buttar, director of the Bill of Rights Defense Committee.
Download the extended dance floor mix. Read the lyrics (annotated with hyperlinks to help you learn more). [HT: Rainey Reitman]
---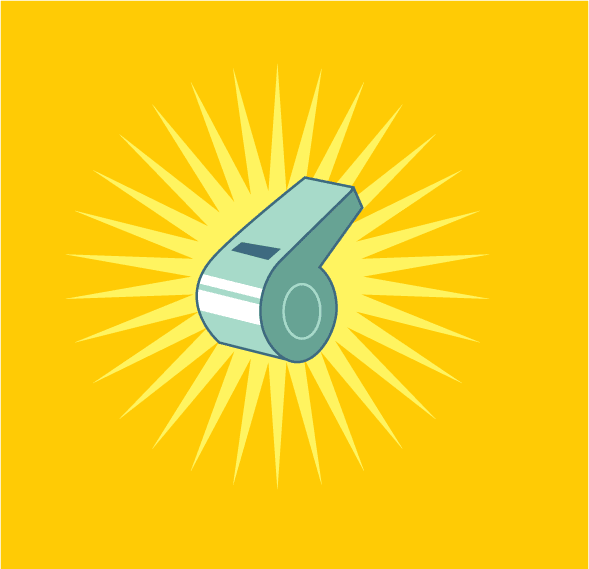 Kim Dotcom, proprietor of the defunct Megaupload, is convinced that the raid on his company was crooked, and he's put up a $5M bounty on information that will help him prove misdeeds on the part of the US or New Zealand authorities: "We are asking for information that proves unlawful or corrupt conduct by the US government, the New Zealand government, spy agencies, law enforcement and Hollywood." He advises whistleblowers to use The Guardian's Securedrop facility for anonymously reporting wrongdoing (securedrop was initially created by Aaron Swartz to help newspapers safely solicit confidential leaks from whistleblowers without compromising their sources).