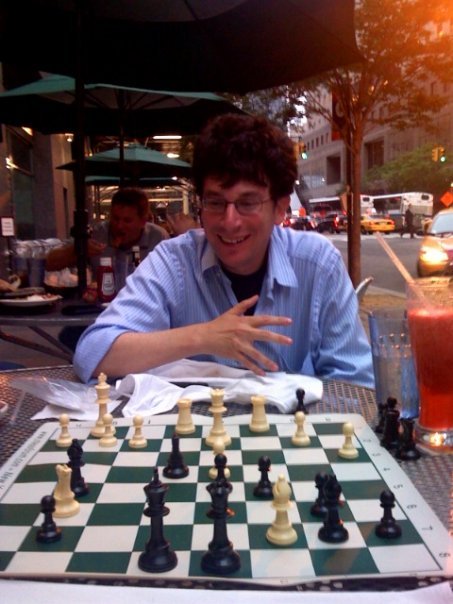 In each episode of Gweek, Dean Putney and I invite a guest to join us in a discussion about recommended media, apps, and gadgets. Our returning guest is James Altucher. He's an entrepreneur, chess master, investor, and writer. His writing has appeared in major national media outlets and his blog has attracted more than 10 million readers since its launch in 2010. His latest book is called The Choose Yourself Stories.
Show notes:
The Double Lift Project: a terrific DVD that teaches you the most essential card magic sleight.
The Hidden Mother: "1,002 photographs of a now redundant practice -- to cloak or hide a parent within the background of a child's portrait, a common procedure from the advent of photography up until the 1920s, when exposure times were relative slow, and a hidden parent was required to hold the child still."
You can help Gweek immensely by subscribing to Gweek via iTunes (even if you use another service to listen to Gweek) and writing an honest review there. Thanks!
Help Gweek by completing this short, anonymous survey. It will take no more than 5 minutes. Your answers will help match our show with advertisers that best fit the sensibilities of our podcast and its listeners, like you. Listeners who complete the survey will be entered in an ongoing monthly raffle to win a $100 Amazon Gift Card. We promise not to share or sell your email address, and we won't send you email unless you win.
GET GWEEK: RSS | On iTunes | Download episode | Stitcher
Published 4:52 pm Wed, Jun 18, 2014
About the Author
Mark Frauenfelder is the founder of Boing Boing and the founding editor-in-chief of MAKE. He is editor-in-chief of Cool Tools and co-founder of Wink Books. Twitter: @frauenfelder. His new book is Maker Dad: Lunch Box Guitars, Antigravity Jars, and 22 Other Incredibly Cool Father-Daughter DIY Projects
More at Boing Boing
Glenn Fleishman on the tricky new user-tracking method that sees through privacy controls.
Seven years after the release of Harry Potter and the Deathly Hallows, Caroline Siede looks back on the book series that defined a generation.