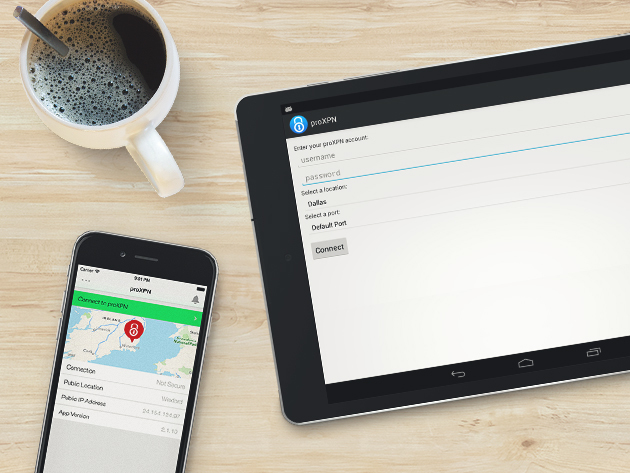 You've seen the movies. James Bond's 007 and Mission Impossible's Ethan Hunt always have one of those super smart, OK, scary smart, tech guys who can seemingly run the world from their phone or laptop, and even blow things up at a moment's notice without leaving a single trace. Well, now you're that guy. For 89% off right now you can get a premium subscription to proXPN VPN.
So now you can surf the internet superhighway without a care in the world. First of all, your connection will be bananas fast so you won't be waiting for sites to load or for data to come through. It's all there at your fingertips the instant you need it. Next, your IP address is masked, even on public networks, so you're completely anonymous. Your browsing is encrypted using PPTP or OpenVPN with a 512-bit tunnel and 2048-bit encryption key. It also unlocks geo-blocked content so you can check out whatever you want online, no matter where your travels take you around the world.
It's incredibly easy to both setup and use and you'll never worry again about connecting safely and staying secure. It's 89% off and even includes VPNguard which automatically shuts down any program you choose if your proXPN connection drops. All of this comes with unlimited technical bandwidth, to boot. The technical support is world-class, should you have any concerns or questions at all. Check out the link below for more details.
Take 89% Off a Premium Subscription to proXPN VPN in the Boing Boing Store.