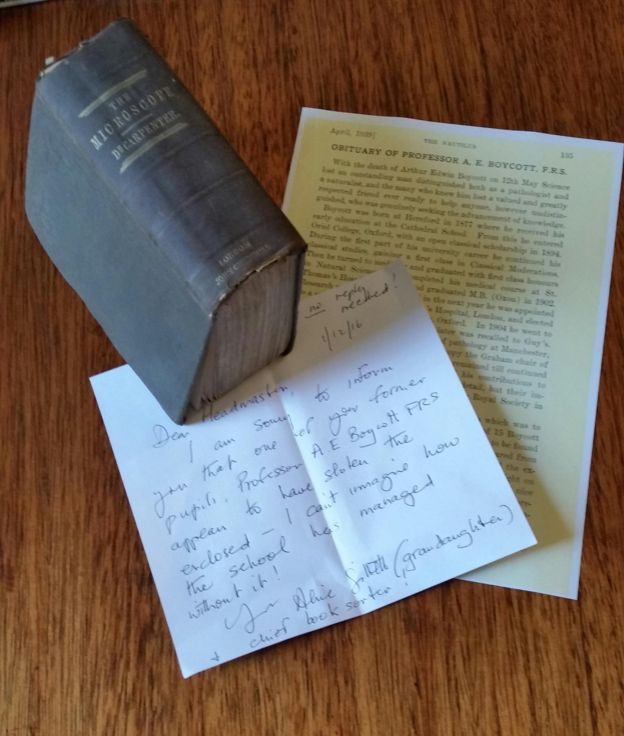 Arthur Boycott borrowed a copy of Dr William B Carpenter's The Microscope and its Revelations from Hereford Library in 1886 or thereabouts. His granddaughter, Alice Gillett, just returned it. The £7,446 late fine was waived, reports the BBC.
Mrs Gillett discovered the book while she was sorting through a collection of 6,000 books following the death of her husband earlier this year. On discovering the HCS library stamp inside the book, Mrs Gillett, who lives near Taunton, decided to return it.

"I can't imagine how the school has managed without it," she said.
Photo: HEREFORD CATHEDRAL SCHOOL