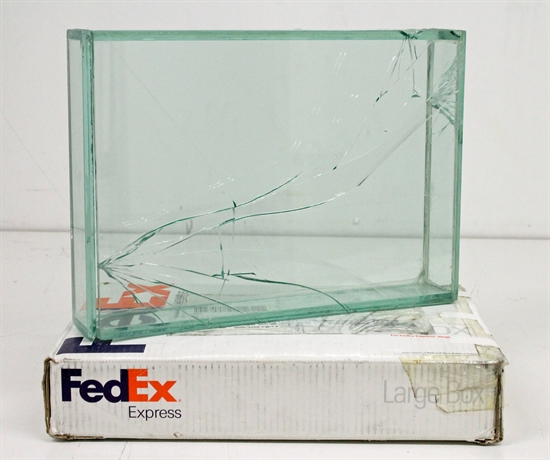 Walead Beshty created laminated glass boxes the fit exactly inside standard FedEx boxes, then shipped them to varying destinations. The resulting damage and the original box are then paired and displayed, like
FedEx® Large Box, LA to NYC, 2007
.
Via artnet:
For these works, the artist uses the FedEx Express service to mail laminated glass boxes, constructed to the exact dimensions of the standard FedEx boxes. Fueled by his interest in how art objects acquire meaning, Beshty's FedEx works record their movement from place to place, in both the shattering patterns left behind on the glass box, and the shipping labels on the FedEx packaging. Beshty's motivation in this series is also to comment on the "perversity of a corporation owning a shape," as the boxes are proprietary volume owned by FedEx.
Here's a video of him describing the project at the Whitney Biennial.
Lots more of Beshty's work here.
• FedEx® Large Box, LA to NYC, 2007 (artnet)