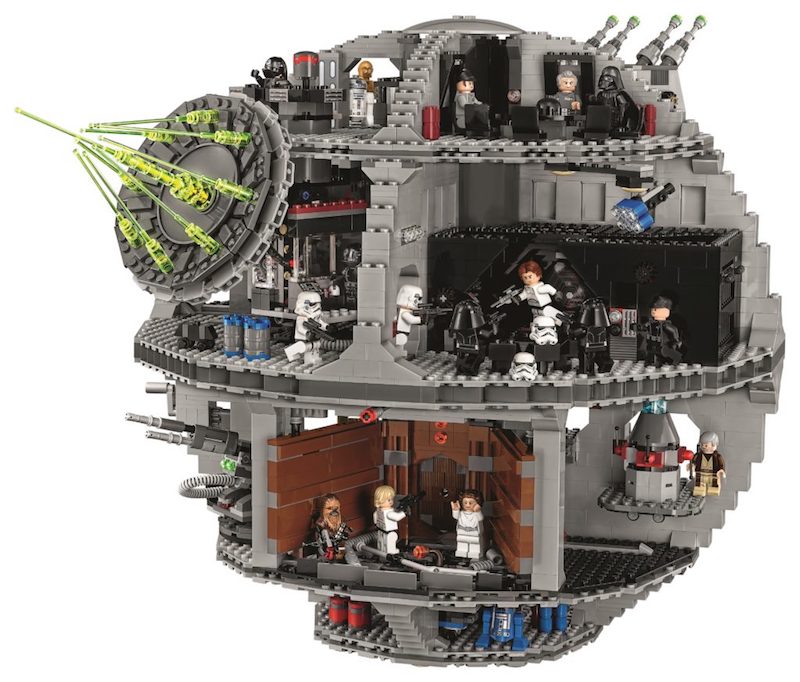 Clocking in around 200 pieces bigger than the retired 2008 LEGO Death Star, this 2016 model looks like one heck of a project.
With 23 minifigs, turbo lasers that swivel, an emperor's throne room, and obligatory trash compactor, this Death Star is pretty operational, for LEGO. It is also more than twice the price of the 2008 model and registers at $500.
This set reminds me of Joel's Millenium Falcon project.
LEGO Star Wars Death Star 75159 via Amazon