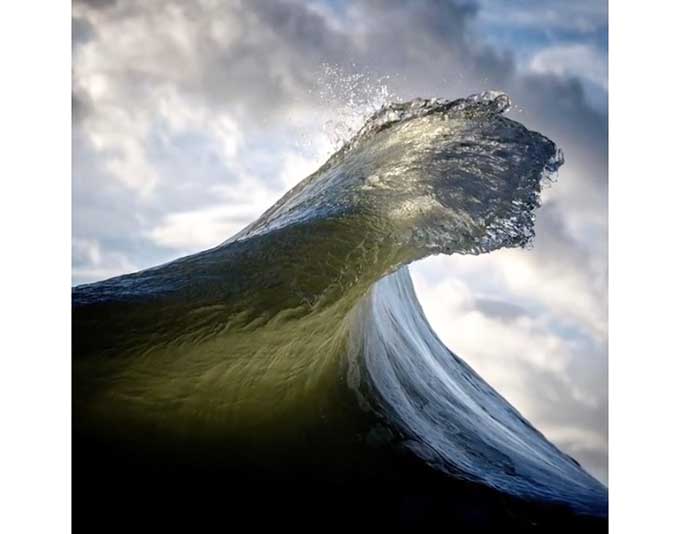 An Instagrammer named Motion Magic uses an app called Plotagraph Pro to create this captivating endless GIFs.
From Core77:
"When creating this effect on still images, I take great care in the small details that help to add a more realistic feeling in the movement," the designer writes. "It's as if the moment captured is brought back to life with an endless mesmerizing motion effect."
Asaf Hanuka is a celebrated Israeli cartoonist whose astonishing, surreal illustrations serve as counterpoint to sweet (sometimes too-sweet) depictions of his family life, his complicated existence as a member of a visible minority in Israel, the fear he and his family live with, and his own pleasures and secret shames — a heady, confessional, autobiographical brew that has just been collected into The Realist: Plug and Play, the second volume of Hanuka's comics.
Hey, who knew? The reporter-beating crazed thug (and now Congressjerk!) Greg Gianforte is part of a long and dishonorable tradition of American Congressional reps who lashed out at the press!
Beatboxer Tom Thum had ENT doctor and laryngeal surgeon Dr Matthew Broadhurst shine an endoscopic camera down his throat while beatboxing: "I wanted to find out how my larynx functioned when beatboxing compared to how it functions normally with speech, and whether or not there were any abnormalities in my laryngeal anatomy. I also had […]
Boasting an IPX6 waterproof rating, the Trakk Bullet Ultra Compact Waterproof Bluetooth Speaker resists dust and heavy rainfall. It's currently available in the Boing Boing Store.The Trakk Bullet offers the same wireless convenience as other portable speakers, but few are built as tough as this one. Its utilitarian construction is designed to be a totally low-maintenance […]
The Ticwatch 2 Active Smartwatch is a simpler take on an active wearable that raised over $2m dollars on Kickstarter and is currently offered in the Boing Boing Store.Somewhere in between the single-day battery life and platform-specificity of the Apple Watch and Android Wear devices, there exists the Ticwatch. Instead of trying to shoehorn another […]
Loot Crate is a subscription service that delivers a box of curated pop culture goods to your doorstep. To sample their geeky wares, you can order a single mystery box exclusively from the Boing Boing Store.Each month Loot Crate sends you 6-7 unique items and apparel, including collectibles, books, and t-shirts. Pulling inspiration from all […]