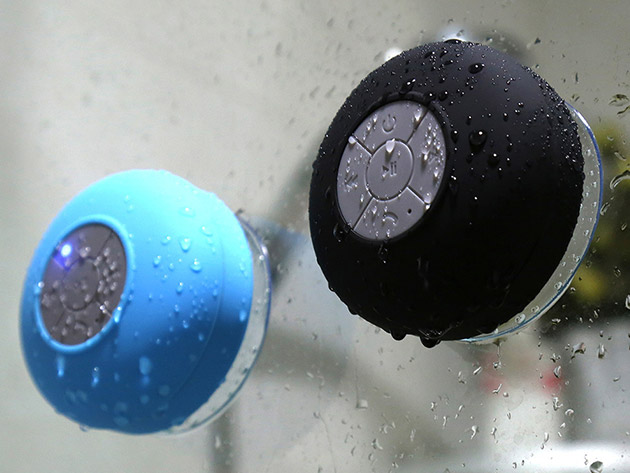 Although the iPhone 7 and rugged Android devices like the Samsung Galaxy S8 can survive a dunk in the pool, their ergonomics make it difficult to bring them into the shower without risking a shattered screen. That's why the Bluetooth Shower Speaker continues to be awesome.
This water-resistant wireless speaker is designed to fit anywhere in your bathroom, thanks to a strong suction cup on its backside. Its playback controls are front and center to let you easily skip tracks and adjust the volume, even when soap gets in your eyes. It can also answer (or reject) phone calls, so you'll stay just as connected as you want to be.
This Bluetooth Shower Speaker is back in the Boing Boing Store for $9.99.